Request Notification Permissions not working on Android
complete
I'm on SAP Android Preview Runtime 4.1.3 and SAP BTP AppGyver Black Composer Pro build number 3876.
Request Notification Permissions flow is not doing anything on Android (tested on 3 devices with Android 10 and 11). In debugger on the flow Output I get ERROR: "src property must be a valid json object".
When I try to run it without any other flow afterwards my app is crashing. Error info attached.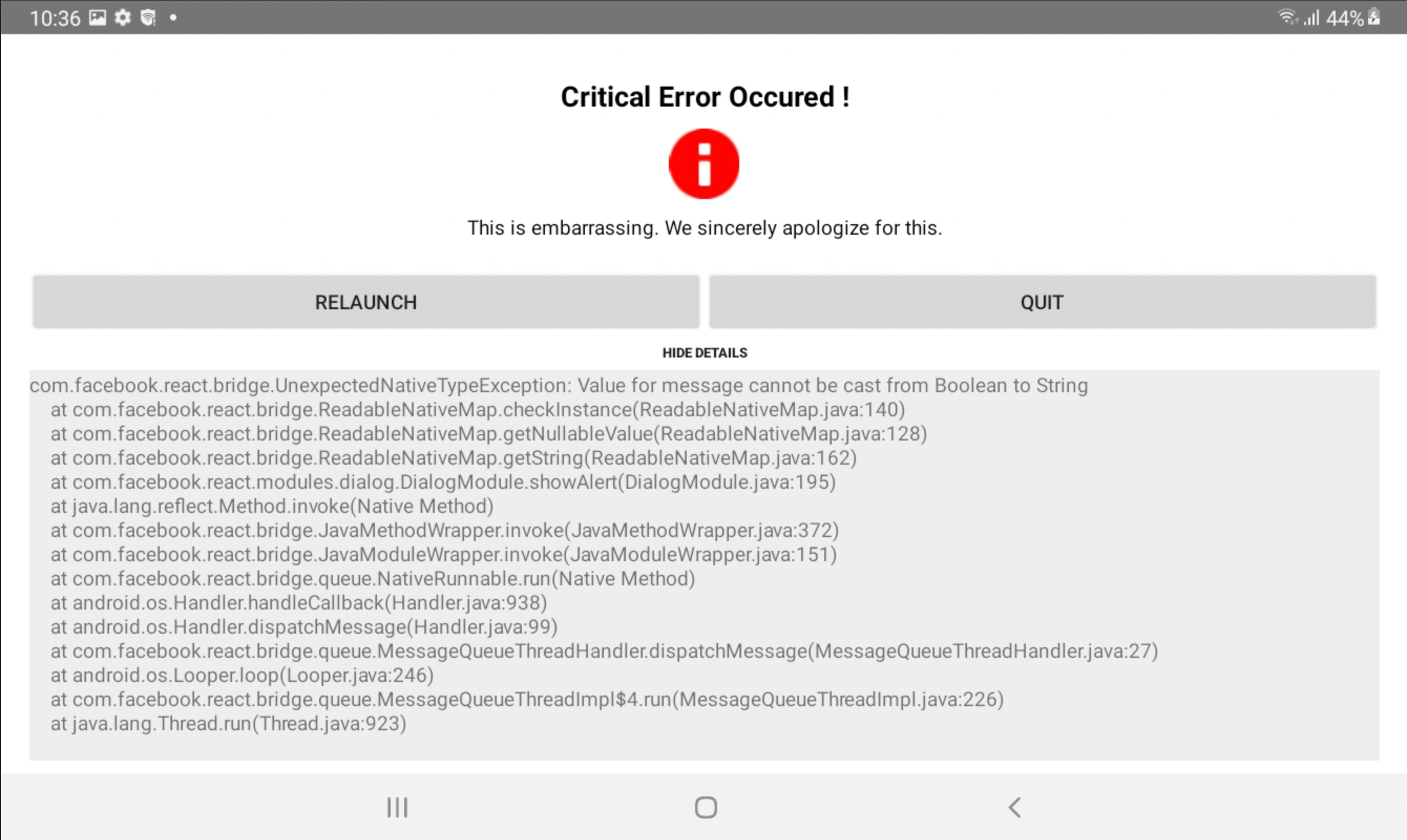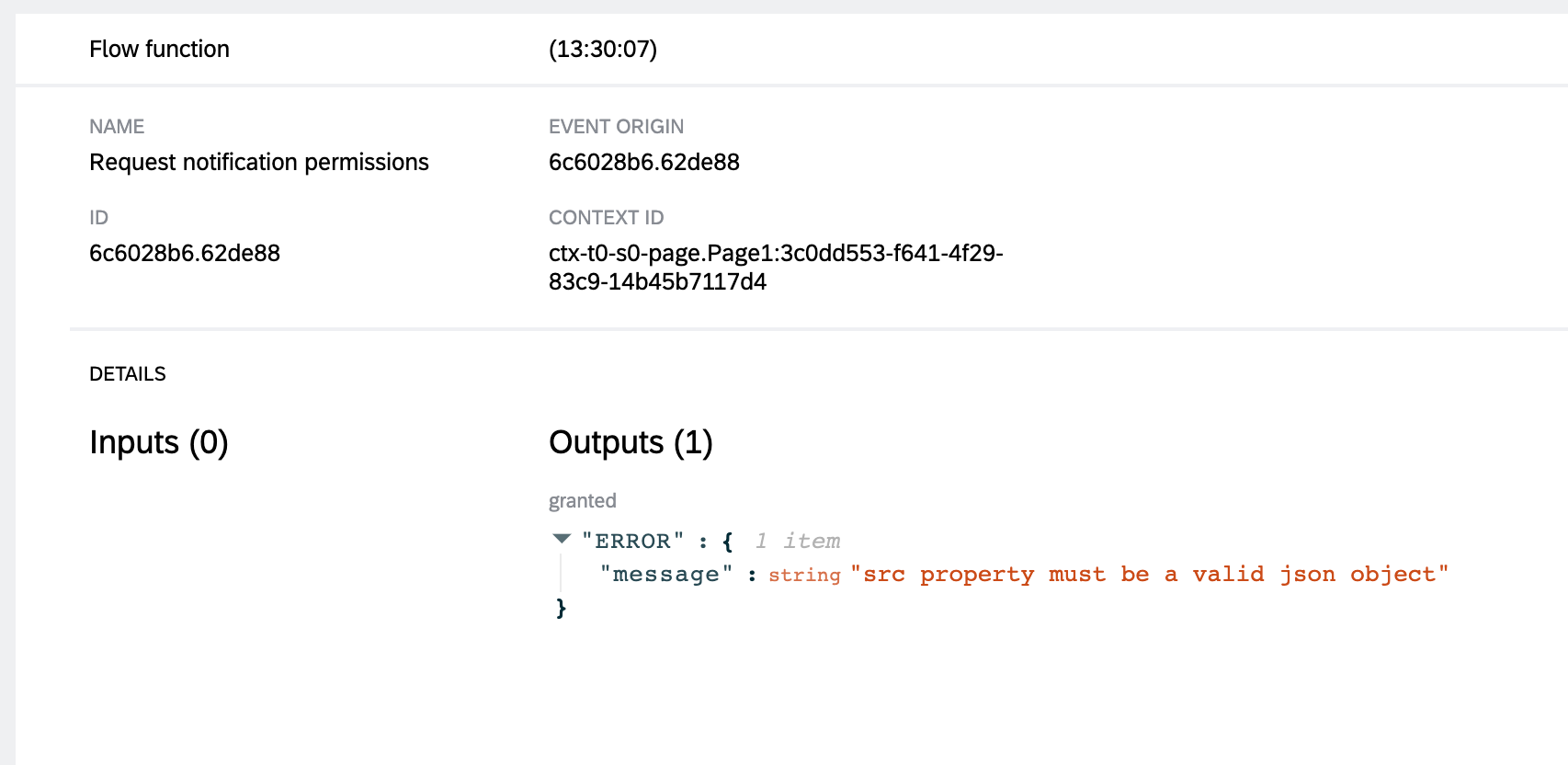 T
marked this post as
complete
T
marked this post as
in progress
T
marked this post as
complete
T
marked this post as
planned